Earning a law degree in the UK is a big deal. Not everyone can accomplish this feat, and not everyone has the discipline to practice law. Law degrees, which are generally referred to as an LLB, in the United Kingdom are offered at various universities throughout the country. A typical law degree will take an individual three years to complete to entirety, if the person opts to go to school on a full-time basis.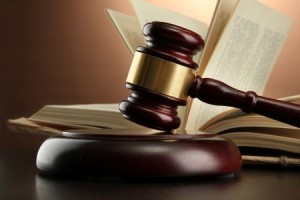 The classes that are taken in order to earn one of these degrees will cover a vast amount of subjects. By the time that a student completes the necessary courses to be awarded a law degree, they will have the foundation of how the legal system within the United Kingdom operates. Their knowledge will be extensive when it comes to Public Law, Criminal Law, European Union Laws, as well as obligations and property laws. In order to secure their place in a high classed university, applicants will need to possess a strong academic record.
Types of A Levels
The term A level, is used to describe Advanced level courses. There are no specific advanced courses that an individual needs to study, in order to be accepted into a law school. Universities will accept students with various types of backgrounds to take law courses. Some universities will prefer for the students that they allow to take their law courses to be extremely well-rounded, and have either a scientific or a humanity background.
There are some universities that prefer for their students to have taken traditional A-levels while they were in grammar and high school settings. Traditional classes such as English, Latin, Math, the Sciences, and History are a few A levels that profound schools would prefer that their students have already taken. Miscellaneous subjects such as communications, design, and media studies are not admonished in a favorable sense by the top universities that concentrate on teaching law. Law is actually one subject that is discouraged in some law departments. There are beliefs that students that choose to take this subject will perform badly when they are at the university levels.
Grades Required To Enter Law School
Law is one of the most competitive subjects to study at the university level. Most of the renowned universities will require that any student interested in entering their law programme has obtained all of the General Certificate of Secondary Education classes that are required. Not only will students have had to take these courses, but their grades should support their excellence in them. The universities will require that at least three of the classes that were taken at this time, A level courses and the student received an A grade when taking it.
Lower universities will allow lower grades for these courses. However, just because the grading tiers are different at lower universities, due to the competitiveness of the field, individuals who wish to enter law school at these institutions will still be required to enter with higher grades for the law programme, than for other programmes that may also be offered on campus. Law students are expected to fit into a specific stereotype, which is that they are all well-learned and have the ability to excel in various situations.
Other Requirements For Entering Law School
Aside from receiving exemplary grades while in high school, and receiving all of the appropriate A levels, students should also make an attempt to gain employment in the legal field, before applying for university. Students can obtain work in the field through the school they have attended or through whatever college that they attended prior to applying to go to university. If students are unable to find a job through these two mediums, then they need to seek out personal contacts that can help them get into the field.
With the overwhelming competiveness within the law field in the United Kingdom, anything that a prospective law student can do to make themselves stick out is necessary. It is important that prospective students broaden their experiences and show how much they are motivated to learn everything that has to do with the legal field. Doing this will help a student increase their chances of being admitted into university, so that they can further their careers in the field of their choice. Remember that securing a spot at university is just the beginning of the long journey that it takes to become a Solicitor or Barrister. Those that are able to see the course through, will reap the rewards of their labour.